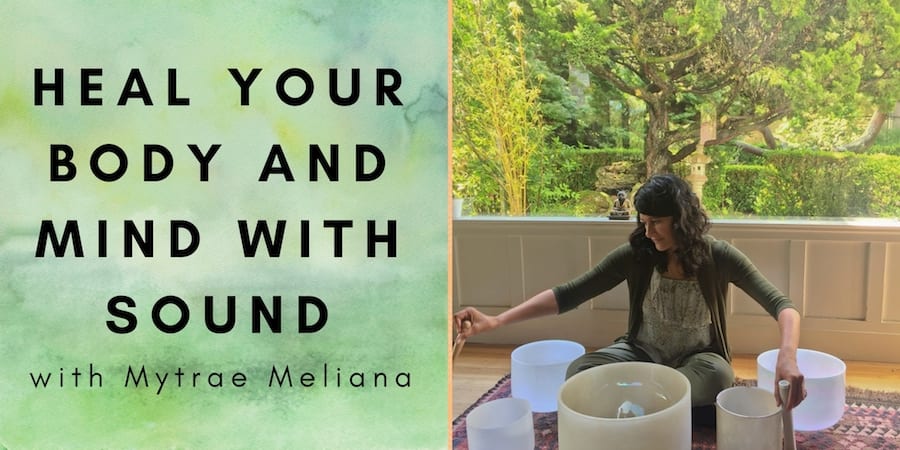 "Sound healing is the medicine of the future."— Edgar Cayce
Well, the future is here.
Whether you're dealing with a challenging illness or disease, an emotional issue like depression, anxiety, trauma, or grief, or just want to renew and nourish yourself, sound healing is deeply therapeutic.
Based on the Law of Vibration which states that we are energy and vibration, sound healing is a powerful modality for your body, mind, heart, and soul.
One of the wonderful things about sound healing is that it completely bypasses your conscious mind. So you don't have to "work" at it. Sound healing works with your body's innate intelligence. All you have to "do" is show up with your intentions for healing and wellness.
Sound healing complements your other healing modalities beautifully. It:
lowers your stress levels and blood pressure
strengthens your immune system
reduces pain, aches, and tensions
increases circulation and digestion
shifts and clears stuck emotions and blocked energy
shores up your body and mind's capacity to deal with physical disease and psychological issues.
leads you into deep peace, relaxation, and meditative states
I recently had a powerful sound healing with Mytrae. The healing accomplished something miraculous: relief of chronic pain in my right arm and lower back. I also felt that the sound reunited my body, mind and spirit. Earlier in the day, I was having trouble focusing my vision and my thoughts. For me, this healing was much more beneficial than the massage and chiropractic treatments I've had to treat my back and arm pain. Mytrae is a gifted healer who effortlessly brings in energy from the Divine.
— Charlene Nevill
These sessions are for you if you:
have a physical illness or disease
want to heal an emotional or mentall issue such as depression, anxiety, trauma
are interested in alternative, body-mind-heart-spirit modalities
In these sessions you will:
receive sound healings with crystal / Tibetan bowls and other instruments
practice deep breathing and toning/ sounding vowels (you don't have to be a singer for this)
be guided in meditations, visualizations, and affirmations for health
learn essential holistic and energy healing concepts
share and be supported by nourishing community on a similar journey
led by a licensed holistic healing practitioner in a safe, sacred space
Tuesdays. October 3-24 1-2:30pm
Bring a yoga mat, blankets, pillow, eye mask, water bottle to make yourself comfortable. No scents or perfumes please.
Limit 10 people.