flyer.pdf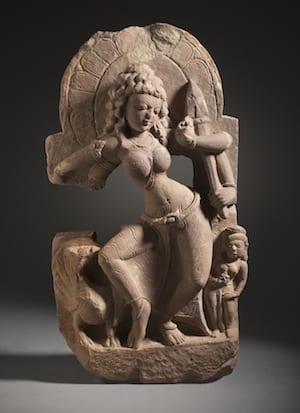 The Sacred Feminine comes to you in many faces and forms.
Indian goddesses—models and midwives of the Sacred Feminine— hold the blueprint to a whole femininity. Cracking open internalized patriarchal beliefs, they offer you feminine power, juiciness, and wisdom.
This ten week learning/experiential group is an opportunity to engage with nine Indian goddesses to cultivate and embody your femininity.
Join this group to:
Learn about each Goddess and her qualities
Discover and claim new aspects of your femininity
Connect with the Sacred Feminine through mantras, Sanskrit slokas, art, movement, and guided imagery
Share with others on issues of food, power, sexuality, gender, Tantra, relationship, love, abundance, creativity, and the Earth
Deepen your connection with Her
 The nine goddesses we will connect with are:

Lakshmi 
Saraswathi   
Rati   
Kali       
Bhu Devi
Annapurna       
Durga
Radha
Ardhanarishwara
Schedule:
October 15-December 17, 2013
Tuesdays 5-7 pm
Fee: $450 for 10 weeks (Early registration before September 15 for $400)
Location: 2161 Union St. #4, San Francisco, CA 94123
 
Indian goddesses are models and midwives of the Sacred Feminine