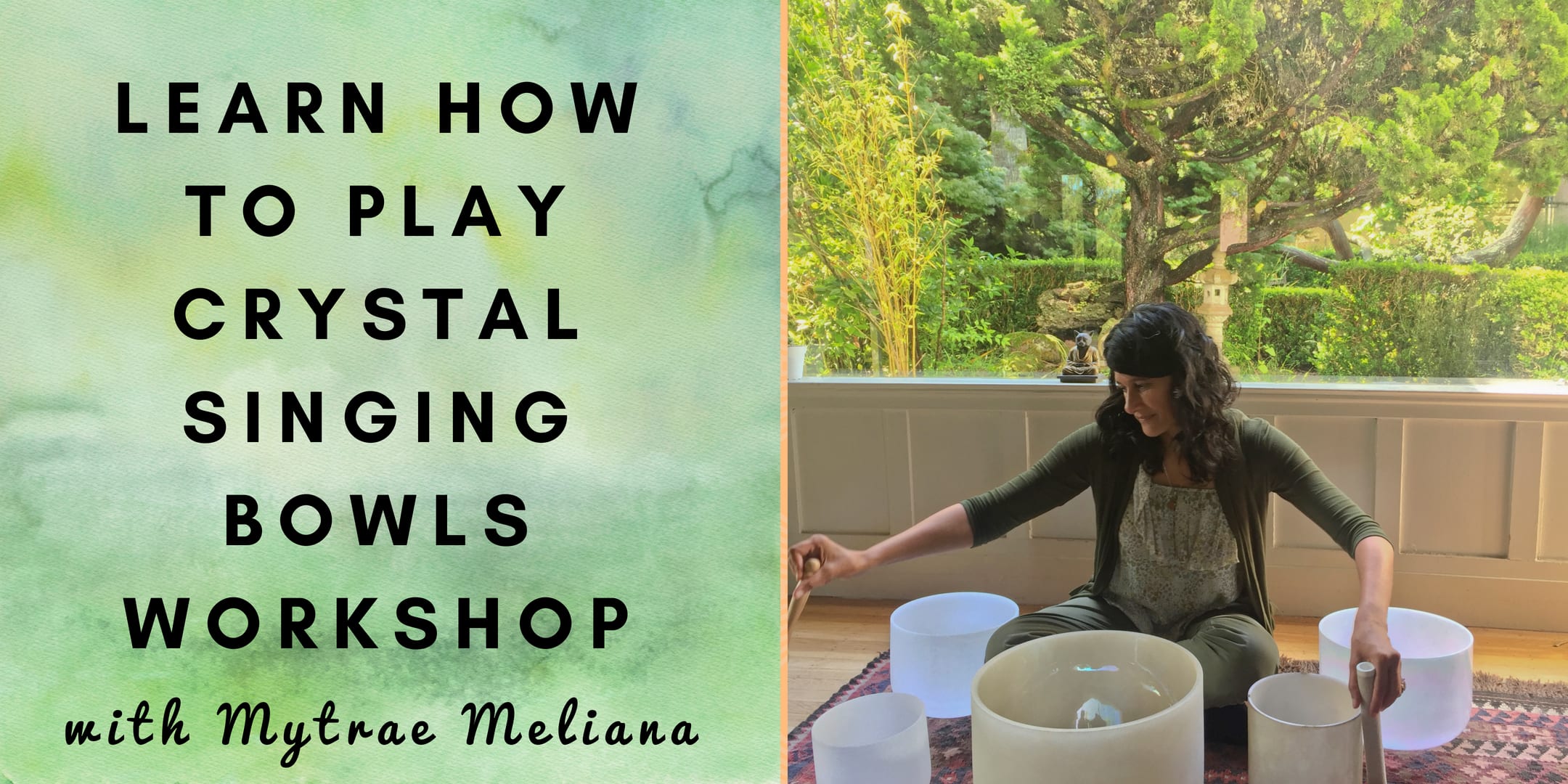 Do you love crystals?
Have you been to a sound bath?
And are you into energy, vibrational, or sound healing?
Then you must know about the lovely and amazing Crystal Singing Bowls that sound healers use.
Well, now you can have and learn to use them for yourself in all kinds of ways:
help self-heal your body
to get Zen: drop into peace, calm, and joy anytime you want
raise your vibration
open to and commune with your Higher Self / Spirit
clear and charge your home's energy
integrate into your personal self-care rituals and meditations
align, balance, and harmonize yourself, your relationships, work, and your life
In this workshop you will:
learn how sound helps heal, transform, and awake you on every level: physical, emotional, mental, energetic and spiritual
learn basic sound healing principles
Meet Crystal Singing Bowls!

all about the amazing Bowls
How to choose, play, and take care of Crystal Singing Bowl(s)
Optional: you can receive a complimentary consultation with Mytrae to choose your bowl(s)
This workshop is if you want to use Crystal Singing Bowls for your personal use.
There will be a separate, more advanced 2-day training September 7-9, 2018 for health/wellness professionals and practitioners, yoga and meditation teachers to learn how to use them in your work with clients and groups.
WHEN: July 14, 2018 9:30-5pm
WHERE: 2161 Union St. Suite 4, San Francisco, CA 94123​
INVESTMENT: $249. Early Bird Discount before July 10: $197.
I Want To Buy My Ticket for "Learn How To Play Crystal Singing Bowls Workshop"