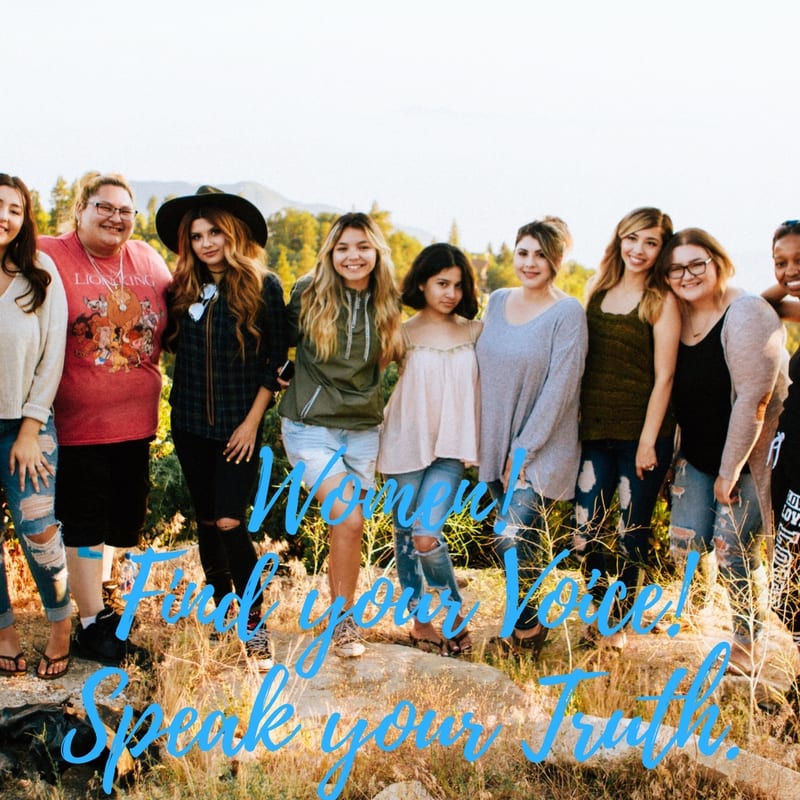 Do you bite your tongue instead of speaking what you really feel and think?
Do you swallow your needs and wants because you want to please others or are afraid of what they'll think?
Do you long to find your voice, speak your truth out loud, and be heard in your life, work, and relationships?
Do you block your message, dream, or purpose that's bubbling up and wants to rocket into the world as a force for change?
Then check out my 8-week Online Coaching Group "Women! Find Your Voice. Speak Your Truth".
It's a nourishing, inspiring community of women who come together to find their authentic voice and speak their honest truth.
Why I created this group for you and other women
In my work as a therapist and coach for women's empowerment, I've found a common theme with many women who long to come into their power. In the boardroom. In their work as leaders, creatives, and solopreneurs. In relationships and… yes, in the bedroom.
So many women find it hard to overcome messages they've received to really come out and say what they need, what they want, express their desires, and truths. So many women are afraid to show up as their authentic selves.
When you speak your truth, you step into your power.
So many women are afraid to take up space and really say what they think or feel.
It's hard to find your voice on your own. It takes courage.
You need someone more powerful than your inner critic or bully to cut through the story that tells you to be quiet, small, and unheard.
You need a safe space where you can risk speaking what you know but haven't dared.
And you need the support of women friends taking the same risks as you to take your leap of faith into your feminine truth, power, vulnerability, and gifts.
What you can get from this program:
Feel more confident and assured when you speak
Speak your truth so others will listen, respect, and take you seriously
Have more self-esteem and self-worth
Take up space in your relationships, career, and life
Step out and stand tall in your feminine power
Feel supported and inspired by sisterhood
Come, join us!
Dare to face and overcome your fears and self-doubts.
Dare to live out Loud, True, & Free!
"Women! Find Your Voice. Speak Your Truth." is:
8 weeks of 2-hour transformational coaching, healing, and mentoring. You will have direct access and interaction with me on these calls. (Recorded for playback if you can't make it)
An opportunity to practice speaking out, be heard and listened to, increase your confidence, and step into your power
Nourishing sisterhood
Private supportive Facebook group to share, connect, post questions to the group and Mytrae
Space limited: 10 women only!
WHEN: Wednesdays January 17-March 7, 2018. 3-5 pm PST
INVESTMENT: $497. Early bird discount if you sign up before January 1, 2018: $397.
Buy
WHERE: Online via Zoom call.
Would you like to talk any of this through with me and discuss how YOU can find your voice and speak your truth?
Schedule a 30-minute Discovery Session with Mytrae