Conversation with Alexa about holistic healing, healing from Lyme Disease, and my journey with and a message from the Divine Feminine for women.

The #1 podcast for people with Lyme disease and those who love them. Meet this week's guest: Mytrae Meliana, MFT. In this episode you will learn:
About holistic psychotherapy
How a dream gave Mytrae faith that she would survive her Lyme journey
How Lyme gave her the incentive to live an empowered life
A podcast on homeopathy, plant powered foods, and natural remedies to sustain health.

A conversation with Deborah Vidal where Mytrae shares her story of holistic and spiritual healing from Lyme Disease and offers tips for people suffering from Lyme Disease.

Cindy Kennedy, FNP, is joined by Mytrae Meliana, a holistic psychotherapist, speaker and author from San Francisco, who discusses how she found emotional, mental and energetic healing from Lyme disease, beyond just the physical healing.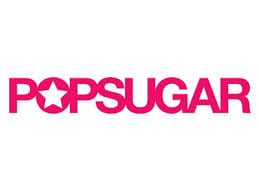 What Do Crystals Do?
According to crystal healer and therapist Mytrae Meliana, MFT, CHT, they do quite a bit; everything from improving your energy and mood to making you more creative and clearing your head for meditation. "Crystals are high-vibrational beings that work on multiple levels of your body: physical, emotions, mind, energy, and spirit," said Meliana. Among many things, crystals can…
When I got the opportunity to experience a crystal light bath treatment, I had no idea what to expect. Would there be water? Would I be showered in amethyst? Ouch. To answer both those questions, the energy-healing treatment involved crystals, color, light, and vibration — and neither of what I had originally anticipated. I met with Mytrae Meliana, a sound and energy healer and a women's empowerment teacher, in a beautifully lit room in San Francisco's Marina district, where I received my first crystal light bath…