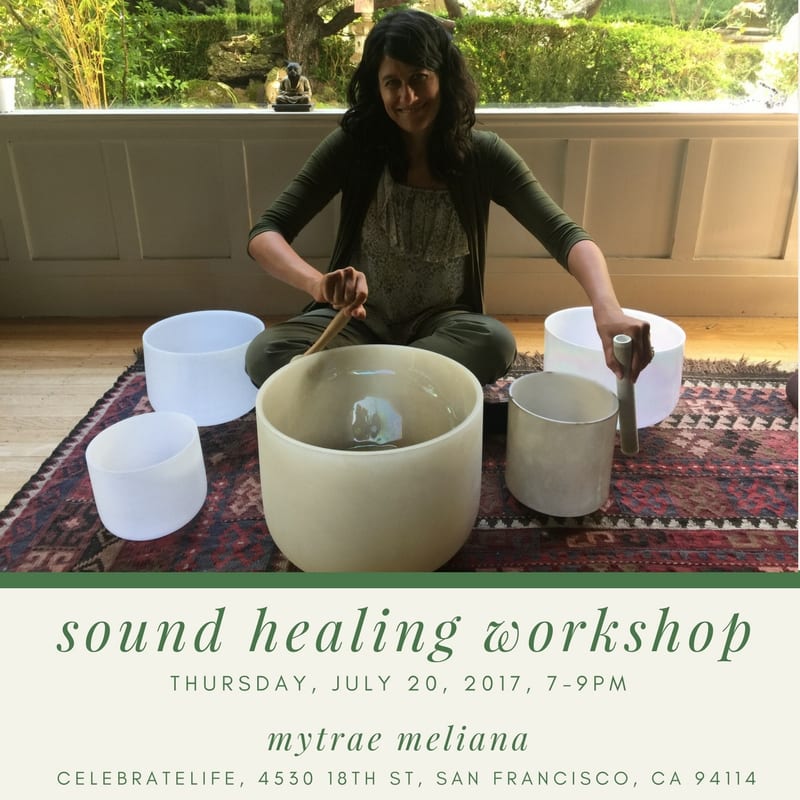 Sound healing is a powerful and effective body-mind-spirit healing modality. Based on the principle that we're all energy and vibration, healing sounds heal, transform, and activate you on multiple levels — physical, emotional, mental, and spiritual.
Sound healing:
helps you find peace and relaxation, love and compassion with ease
releases disease, pain, and stuck energy
clears blocks and limitations
activates your dreams, desires, and intentions
connects you with your Higher Self and the Divine
Join me on a Sound Healing journey to your wellness, peace, and Divinity.
You get to:
bring in your intentions to heal, manifest, or transform an issue(s) you're working on
learn vocal toning and other sound technologies you can integrate into your daily life
learn some basic principles of sound healing
receive a crystal bowl sound bath
create community with like-minded people
When: July 20, 2017, 7-9 p.m. (we might go a little longer)
Where: CelebrateLIFE Spiritualist Community, 4530 18th St., San Francisco, CA 94114
Cost: $20. Click to BUY your ticket
What to bring: A yoga mat.
Wear comfortable clothes
(Space is limited)