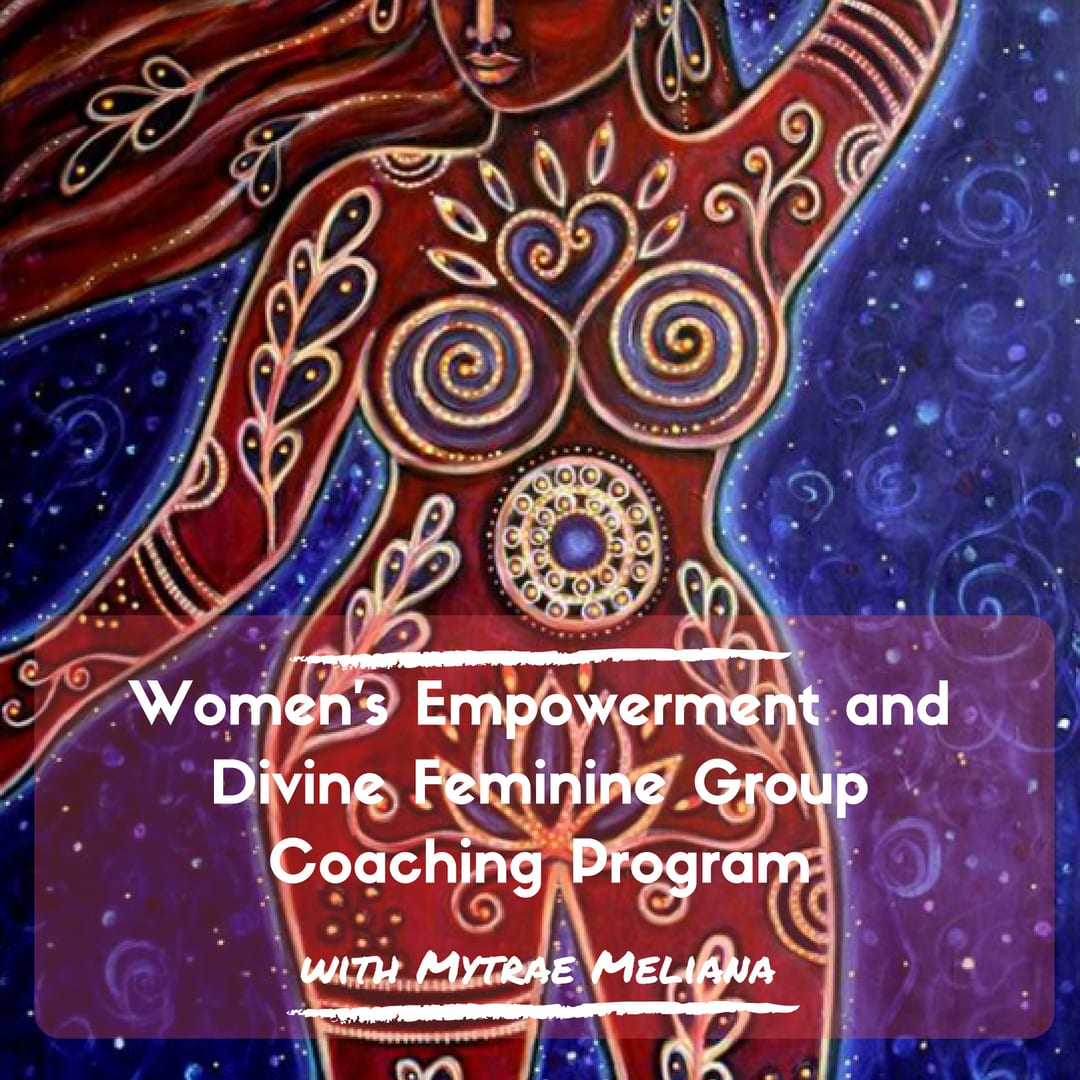 Do you want to feel more empowered?
Do you want to transform fear, self-doubt, and low self-esteem into self-love, self-trust, and confidence?
Do you want to discover and live from your authentic feminine Truth, Power, and Passion?
Do you want to connect with your Soul — the Divine Feminine within you?
This Women's Circle is for if you want to:
Feel more empowered, confident, authentic, and inspired
Love, accept, and celebrate your True Self
Feel more sensual, alive, and vibrant
Discover and connect with your Divine Feminine Self
Transform, awake, and expand yourself, your relationships, and your life
Join me and other women in an 8-week Group Coaching Program designed to support your empowerment, transformation, and awakening.
What you will get:
Begin by creating your empowerment and Divine Feminine intentions and goals
Learn and practice self-love, embodying your power, and finding your voice
Receive transformational coaching and spiritual guidance from Mytrae
Be guided on Meditations to connect with your Soul — your Divine Feminine Self
Transform limiting beliefs that keep you small and stuck into your deeper Truth, Power, and Presence
Sisterhood, inspiration, and celebration with other women on a similar journey
Private Facebook group membership
WHEN: August 7-September 25, 2018. Tuesdays 7:00-8:30pm
WHERE: 2161 Union St., Suite 4, San Francisco, CA 94123
INVESTMENT:

$900

$800
(Monthly payment plan available. Please contact me for details)
{paypalbuynow button_text='Buy My Spot for Womens Empowerment and Divine Feminine Group Coaching Program' item_name='Womens Empowerment and Divine Feminine Group Coaching Program' item_number='20' amount='800′}