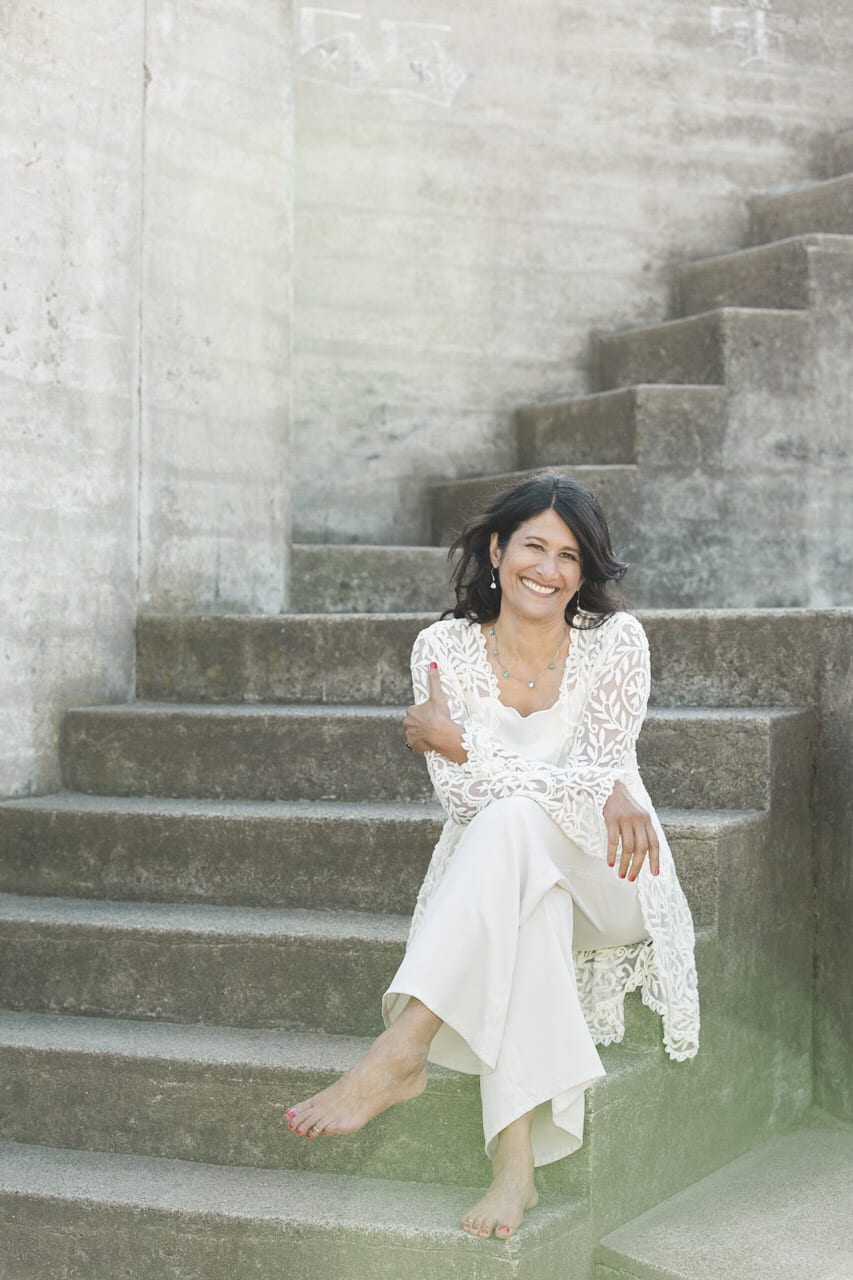 Hello!
I'm Mytrae (My-thray-yee).
I help women become goddesses.
I teach and mentor women and women leaders like you to:
Heal from trauma
Liberate yourself from patriarchy
Find your voice, Speak your truth, Embody your power and passion, and Live your Soul Purpose
Connect with the Divine Feminine.
I call it the Way of the Divine Feminine.
Becoming a goddess is a journey. Sometimes it's not easy. At other times, the earth rises up to move you forward.
It's a journey I've personally walked on. And led hundreds of women on. So I know it in my bones with all its twists and turns.
 I share my journey in my memoir Brown Skin Girl: An Indian-American Woman's Magical Journey From Brokent to Beautiful.
I'm a women's empowerment and Divine Feminine teacher and speaker. I'm also a holistic psychotherapist, sound healer, and a channel of Mother Mary.
I live in the beautiful Pacific Northwest, near Portland, Oregon.
I am also the Founder of Temple of Sound Healing. You can check out my work there.
"I am more than this. There has to be more to life. I'm here to do so much more."
These were thoughts I constantly struggled with when I felt trapped and stifled in a 15-year marriage and a soul-sucking job.
Yet I felt bound to stay married because of my cultural beliefs — I believed Indian women could marry only once. And that marriage was for life.
I didn't believe I had a right to my own happiness or my own choices. Or that I had gifts of any value to share with others.
For years, I privately questioned my marriage, my family's and culture's messages about who I could be a woman and what was possible for me in life. Only when I was 40, when I read about emotional abuse, did I reach out to a South Asian agency to ask if it applied to Indian women, too. When the counselor confirmed my marriage was emotionally abusive and assured me I had the same rights as American women, it dawned on me that I could choose myself.
I began dreaming of a life of my own, beyond cultural and family messages. And for work that would feed my heart and soul.
Synchronistically, a Divine Feminine presence — Kali — showed up. She was Dark, Grounded, Powerful, and Maternal. Her unshakable, fierce presence, strength, and love gave me the courage I needed to break with my marriage, family, and culture.
I became a holistic psychotherapist and began my healing journey to heal from trauma, oppression, persecution, and patriarchal programming.
I sought out many healing modalities and began to find my true self and reclaim my truth, power, and body.
I healed myself from Lyme Disease with holistic and spiritual treatments. When I cleared the root cause of my illness, I had a spiritual awakening and my intuition flowered. I connected with Beings of Light and Love who, to this day, guide and mentor me in every way.
I began to love and honor myself, correct power dynamics in my relationships, and stepped into my worth, truth, power, and forgiveness.
My miraculous healing opened me to a completely new paradigm of energy, vibrational, and spiritual healing, and I saw how much more is possible for us all.
I set out to learn how I could offer similar magic and miracles to clients.
And I would love to offer this to you.
My journey from trauma to is living proof that you, too, can:
Consciously challenge and liberate yourself from patriarchal, familial, social, and cultural messages
Heal trauma
Discover and release underlying emotional and spiritual causes of illness
Live your Soul's dream
Cultivate your intuition
Partner with Spirit and the Divine Feminine
Learn to ask for, manifest, and receive magic and miracles