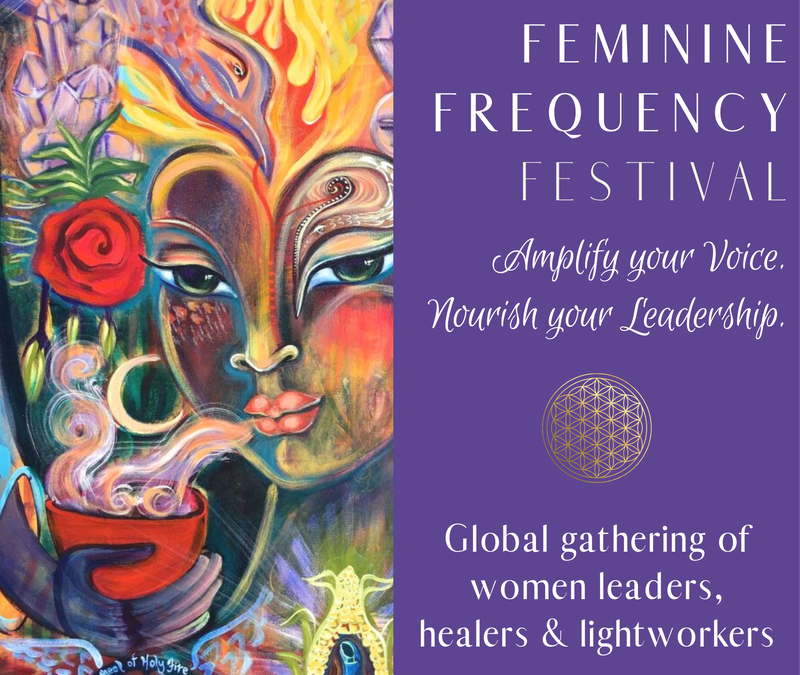 Hello lovely one,
I wholeheartedly invite you to join me in the Feminine Frequency Festival – a global gathering by women leaders and healers, for women leaders and healers – happening Aug 20-28, 2020.
I'm going to be channeling at Feminine Frequency, "CHANNELED WISDOM FROM THE DIVINE FEMININE – MOTHER MARY AND MARY MAGDALENE" happening on AUGUST 20, 6:30AM PST. It's FREE and I wanted to invite you to join me.
You will receive beautiful, nurturing, empowerment, wisdom and awakening transmissions from Mother Mary and Mary Magdalene. 
I would love for you to join me!
I'm so excited to be part of this Festival as there are some amazing women teachers and healers sharing their wisdom. Gatherings like this raise the vibration of women everywhere.
Every day of this powerful convergence of women promises an enriching mix of soulful performance, insightful teachings and classes, plus engaging experiential sessions (art, meditation, sound healing, etc.)
Already an audience of 3000 women have been gathered for this! After the festival an "open-mic" session will be held to share YOUR gifts + plus you'll remain in community with thousands for amazing women for continued connection.
ATTEND FOR FREE here: www.femtalks.org/frequency2020
This will also be a powerful networking opportunity! This gathering represents a diverse lineup of powerful women presenters and performers.
Feminine Frequency is dedicated to women sharing wisdom, inspiration, and upliftment.
Love,
Mytrae