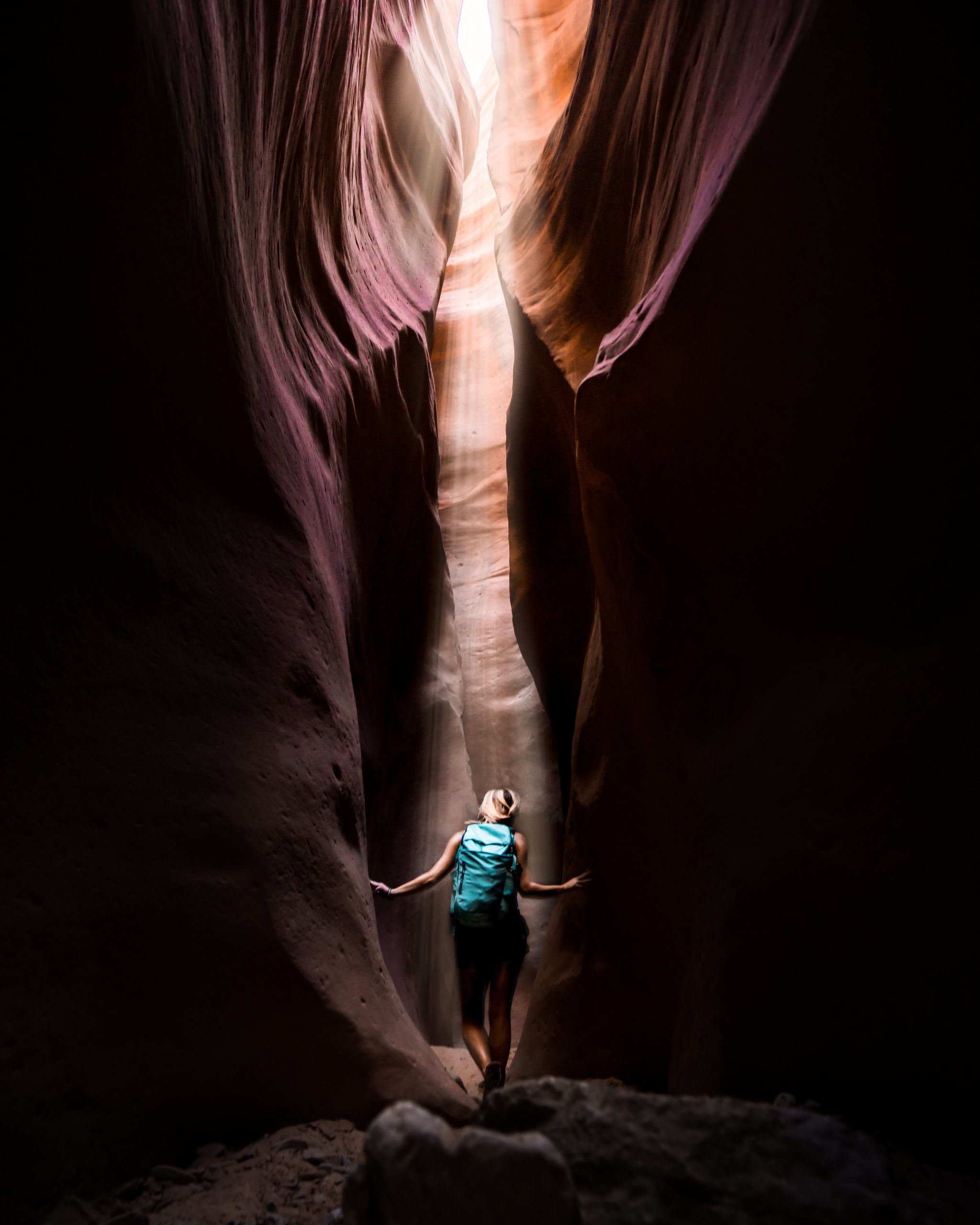 We're in uncertain times. The world and reality as we know it is breaking up.
We're uncertain. We don't know what's next. We don't know the way forward. We're passing through a door — a portal — of no return.
Uncertainty makes us feel shaky. It brings up fear, worry, anxiety, and panic.
It also makes us hold on desperately to what we know,  to what's familiar, and to expect we'll return to the world as we knew it.
It's instinctive.
Though holding on might be the last thing that's helpful. Not only to grow, but to survive.
Because we're being forced to change.
I went to Mother Mary with my own uncertainty. And to ask for guidance.
Here's what she (and other beings) said.
Channeled message from Mother Mary
Dearest Mary,
How are we to be with uncertainty?
Dear One,
As you did just now, it is to not know. When you do not know, you are open.
When you do not know, you are naked.
When you do not know, everything becomes possible.
And that is the place the Divine is asking you and all of humanity to come to.
It is as though you are now ready to grow from an infant who can only crawl to a toddler who can learn to stand. It will be wobbly. It will be shaky. You will fall and hurt yourselves.
But come to me naked and not knowing. For then your heart is open to receiving Me.
You cannot know and do not know the next cycle of your collective evolution. It will not be like what you have had. It will not be what you know. And therefore this uncertainty is preparing you all to open to possibility. To many possibilities.
Possibilities for healing. Possibilities for equality and unity. Possibilities for peace and caring and brotherhood and sisterhood. Possibilities for co-existing in harmony, respect, and honor. Possibilities to be truly human, not where the world has been for so long.  Possibilities for kindness, gentleness, giving and sharing. Possibilities for truth and beauty and rest and abundance for all. Possibilities for balance without the jagged peaks of those who have so much and those who have so little.
That is the great pain of this world. The greed. The hate. The violence. The judgments.
This is a possibility to grow up. For you are no longer children.
Possibility is a choice
Those of you who will open to this possibility will know a whole new world. And it is a choice.
It is a choice to give up what you know, to open, receive, and claim the larger spheres and dimensions of you. All will not do this. And that will be as it is for now.
But for those of you who are uncertain, come to us. Look to us. Ask us. Ask. Reach for the Divine. This is a journey of you opening to the larger dimension of who you are as a human being.
The uncertainty and not knowing is the wall that forces you to look up, stretch your arms and legs to climb to a higher dimension. So it is not the end, but it is a beginning of the new.
The choice to climb is a choice. We are watching each and every one of you. When you ask, we reach down and lift you up. We cannot help those who will not ask.
Come to know You
Know that when you feel the most alone, and step into that not knowing, the light of the Divine shines upon you so that you may look up to see the truth of You.
For you are one with God and Goddess. And you have forgotten this. You live broken lives — jagged lives of suffering and toil and separation. This is the time to stop denying the greatness and grandeur of You. The power of You. The beauty of You. The majesty of You. The love that You are. And the light of You.
So claim your Divine Self. Come uncertain. Come not knowing. And the doors will be flung open.
You are always in our hearts.
Blessings.