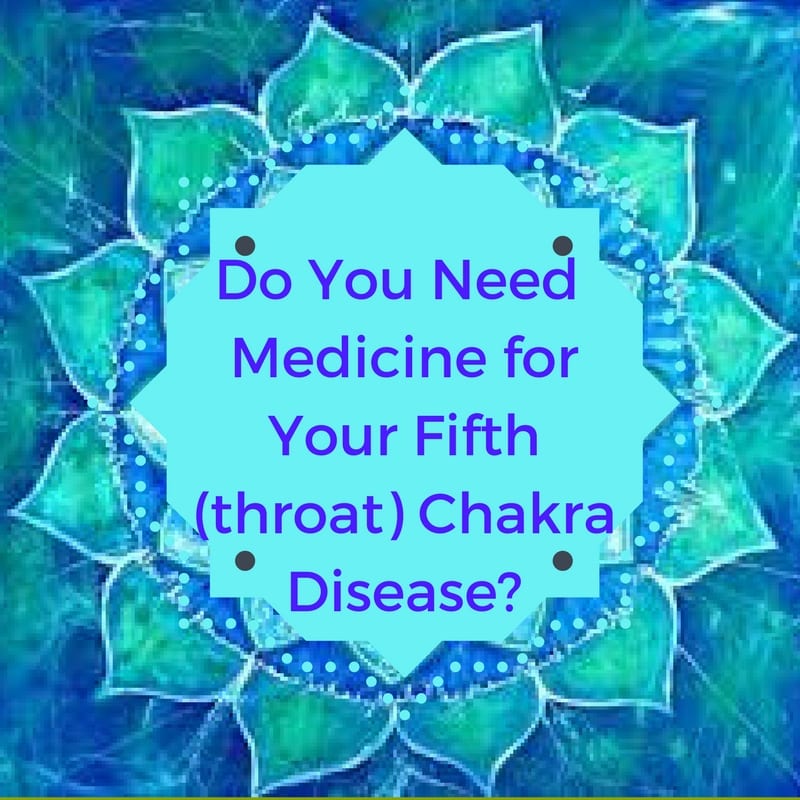 I firmly believe illness always has a root cause.
When I got Lyme Disease, I knew it was about my third chakra — I needed to come into my power.
When, as an Indian woman, I'd grown up to believe power was pretty much the domain of men. Ugh.
So I had to un-think, un-believe, and un-learn all my family and cultural messaging. Decide what I wanted to keep and what I wanted to throw out. Phew. That took a good while. And there's more I'm clearing out.
And… open to, affirm, and live from new perspectives and beliefs about being in my power as a woman.
(We're never done evolving, are we?)
The wonderful gift of it all is that it led me to my Soul Purpose: to help other women come into their Power and Truth.
So this leads me to You…
Are You dealing with a fifth chakra disease?
If you are, then you might want to consider whether part of your medicine might be to find your voice and speak your truth.
What's a fifth chakra disease, you ask?
Well, fifth chakra diseases are those related to:
thyroid
asthma
bronchitis
jaw
throat
ears
voice loss or stammering
speech and speaking issues
teeth and gums
Frequent colds and coughs
Emotional fifth chakra issues are:
fear
self-esteem and confidence
shyness
you find it hard to speak your truth and express yourself
blocked creativity
people pleasing and co-dependence in your relationships
you find it hard to be yourself around people and have some social anxiety
hard to take up space
dishonesty and reduced integrity
struggle to be authentic
fear of public speaking
So, if you're dealing with a fifth chakra disease, some medicine for you might well be to find your voice and speak your truth.
Which is common to most women on the planet at this time.
If you'd like to heal, open and activate your fifth chakra, check out my upcoming offering: Women! Find Your Voice. Speak Your Truth. It's an 8-week online group coaching program.
It's a great, fun, supportive way to address the root cause of any physical fifth chakra issues you might have. We have some great women signed up and a few spots left.
I'd love for you to join us.
 With love,