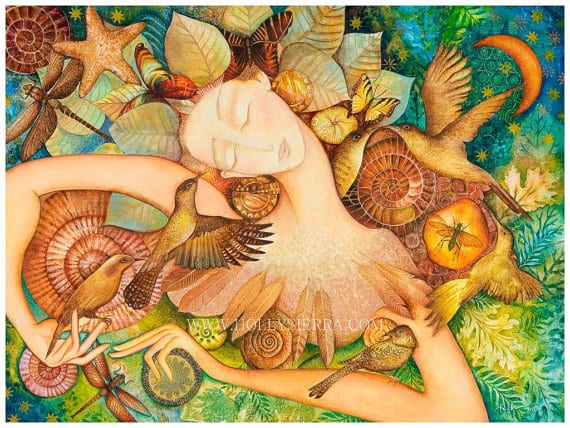 How do you love? And how are you loved?
As a woman, you are Love. And you need to be loved.
Whether you're a mother or lover, daughter or priestess, love is what feeds and nourishes you. You need love like you need to inhale, and you need to give love like you need to exhale.
As a woman, you have a singular and unique capacity for love. For kindness, compassion, friendship, appreciation, and gratitude.
Your love as a woman has a very different vibration than that of a man.
Whether you love to camp so you can watch your favorite birds, take care of your little one, serve as a healing practitioner or in a soup kitchen, or simply smile at someone you pass on the street, you know that when you give you also receive. And when you receive, you also give.
Here are 8 ways to adorn yourself with love.
1. Be who you are
Get to know yourself. Authentically. It's only when you know yourself that you can fully accept and love yourself, warts and all.
Finding real love is finding someone you loves you, not a persona you think you should present.
2. Love yourself first
Learning to love yourself is one of the most important ways to develop yourself. So often, women seek completion in another.
But first, become whole within yourself: be able to be alone, find nourishing contact with friends, and engage in work, art, and activities that fulfill and empower you.
Real love is loving yourself first till you are full and whole, so that you love from a place of fullness, rather than grasping.
3. Know the difference between taking care of, rescuing, enabling, and love
Scores of women come into therapy with quasi-love relationships. They think love is to take care of another at the cost of themselves, enable a spouse or a child, or give themselves away to another by sacrificing their growth and interests.
If you're a giver, chances are your capacity for receptivity and giving is huge—take great care not to give it away at the cost of yourself! And if you're a receiver, attune to the other to make sure you give in equal measure to what you receive.
Codependence, abandonment, and low self-worth often play out as "love", and it's easy to fault another when you don't get what you long for. Know the difference. Then heal and develop yourself.
4. Heal your heart so you can fully give and receive
Being alive means inevitable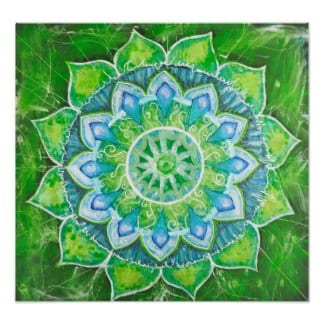 heartbreak, grief, anger, jealousy, bitterness, and fear. But does it get in the way of your heart being fully open?
Perhaps you have walls around your heart? Spend time in nature and with animals to heal. Do what you love, whether it's painting mandalas, swimming in the ocean, or planting dahlias. Be with people who laugh, know joy, and are heartfelt.
Perhaps you give too much away? So many women find it easier to give than to receive. Learn to take in a compliment, a close hug, a friend's joy to see you, and your lover's deep gaze. Inhale these lovings into your cells.
And work with a therapist or healer to clear any blocks you may be holding.
5. Open to love, whatever it looks like
It's so essential that the energy of love flow through you, literally on a physical heart level. Love nourishes and lubricates you.
Whether you love your lhasa poodle, cooking a meal with friends, or quality time with your lover, bring love into your life. It doesn't have to be an intimate relationship; activities, friends, pets, art, and nature can be wonderfully nourishing and satisfying.
6. If you want an intimate relationship…
You draw into your life what you believe.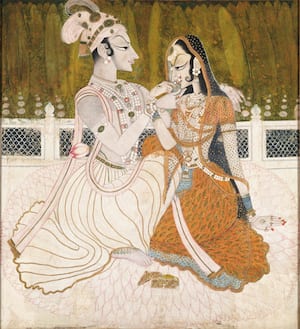 Your external reality is a mirror of how you feel about yourself, and what you believe.
What do you believe? Do you believe you're lovable, worthy, that you can be seen, heard, and known on all your intimate levels? If not, do your inner work to clear, release, and transform your beliefs. Then watch what happens!
Call out and set your intention for the best relationship for yourself. The best relationships help you grow and transform. They are alchemical—they change you despite yourself, beyond all you know about yourself.
Allow yourself to be changed by love. But make sure it's really love and not something else in its guise!
And sometimes, it's more complex than working on yourself intensively. There are other factors at play here, grace and your soul purpose. You may be in a lifetime where your main work and lessons are not about intimate relationships, and your heart will love in other ways.
7. Practice love.
Practice love. Random acts of it. Here and there and everywhere. Litter your home and work and environment with them.
Practice deepening your love from conditional to unconditional, from judgment to empathy, from love to ecstasy and bliss.
This practice is so essential for yourself, for our species as Earth-dwellers, and beings in the Universe.
8. Find your inner Beloved
Sink deeply into yourself and what you love to know the Sacred, whether you call it God, Spirit, or the Divine Feminine.
Meditate and pray to connect with this inner wellspring, drink deeply, and you will find you are nourished from within by a never ending fount of the most beautiful Divine Love—deeply healing, holding, sweet, powerful, and magical.
If you are not one with the Beloved,
Seek!
And if you are in union,
Rejoice!

                                             —Rumi
In what other ways do you love? I'd love to hear from you.
[ Click here for the Introduction, Body, Sexuality, Power, and Voice + Creativity posts of this 8-part blog ]