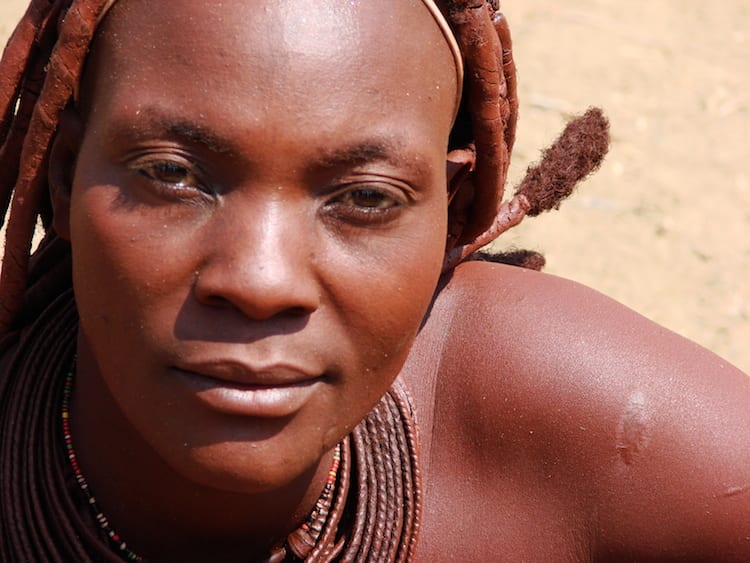 How do you wear your woman power?
Do you tuck it away like a secret? Do you swing it around like a baseball bat? Or do you carry it deep, strong, and full within you like a lioness regally surveys her landscape?
You've grown up with stories of power. Myths. Fairytales. Ones your mother told you. Ways she carried her own.
Your power is linked to these stories. And of course, to your mother.
Perhaps you're a Sleeping Beauty, waiting for your charming prince to ride up, awaken, and lead you to your queendom. Or a Little Red Riding Hood, the ultimate good girl who gives her power away, doing just as her mother and the wolf tell her to. Or as the Indian Sita whose power was duty and self-sacrifice and obeying her husband's word. Or even as Snow White's evil stepmother, whose power and creativity are so twisted like gnarly roots that she can't bear to see them blossom in another woman.
The beliefs and models you grew up with shape who you are and believe a woman can be.
To come into your own power, you need to revisit these myths. Debunk all that needs to be debunked. And create your own myth.
Your power, your mother
You may be like your mother, excelling at what she did, whether it's making the best lasagna, running your tailoring business, or photographing lions in Africa. You feel her sure and present guidance as you take what she gave you to new heights.
Or you may have torn out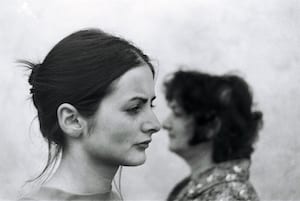 the back door as fast as you could to be anyone but her. If she baked lasagna, you sprint to become a Wall Street powerhouse. If she ran the snappiest tailoring business in town, you settle into a camp chair to paint sunsets.
Is there more to your power than what you've received from her or run from?
Masculine power
So often, women assume that being powerful is to be like a man. There are thousands of unhappy women in the corporate world. If you're one of them, that may not be where your power lies.
You need to find your own power, not follow what society says is powerful. Whatever speaks to you, whether it's sculpting, teaching, or piloting, is where your power lives.
A whole woman's power
A whole woman owns her own authority. It comes from within. It's not handed down. Even if she's an heiress, she must learn to be a fair queen.
A whole woman searches far and deep within her to grow into her full power. Her quest is like climbing a rock face with crags and crevices. Foot hold by hand hold, she must discover her strength, her resilience, her voice, her talents, her unique who-she-is-ness. She waters and fertilizes herself. She finds others to help her grow and bloom. When finally, she stands tall and straight flowering and fruiting in the clear wild air—free, powerful, and true.
Here are ten ways to adorn yourself with your power.
1. Get in touch with your instincts
Your instincts and drives hold the keys to your power. What do you love? What makes your body sing? Get to know and live from your "wild, instinctual self" as Clarissa Pinkola Estes says in Women Who Run With the Wolves. Follow your instincts' energy to lead you out of unhealthy relationships and situations towards your joy and strength.
2. Commune with your power animals
Do shamanic work to meet your power animals. Shadow aspects of yourself, they will approach and guide you for they hold some energy or power you need to reclaim. In your everyday life, have pictures of them around you. Commune with them. Embody and dance with them, letting their energy inhabit your cells.
3. Become intimate with your shadow
Your shadow holds all the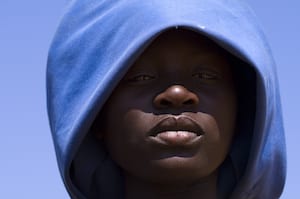 luscious juices that you may have needed to keep down, keep out, keep away from others' and your own eyes. Often, the very aspects of power you despise run the show and keep you from fully owning your power.
Get into therapy. Have your dreams analyzed. Do your inner work.
4. Rewrite your myths
The stories you heard as a child and how your mother and grandmother live trap you in a box of what a woman is and can be.
What are your myths? Ferret out what's true and what's illusion, like the little boy who said out loud, "But …but the Emperor isn't wearing any clothes!"
Then rewrite your own …who do you imagine a woman can be? You can be?
5. Individuate
Become conscious of what you're unconscious of, personally and collectively. When you individuate (a term coined by Carl Jung), you heal, transform, and become whole as you reclaim and integrate all the parts of yourself. And you become your own person, beyond your family's and the collective's identity.
6. Be completely true to yourself
Shed everything that isn't authentic for you, everything you needed to layer on to keep you safe or loved or approved of. Layer by layer, strip away what's false to go deeper towards your truth, your talents, your joy. Where you're utterly yourself. Singing your truth. Strong in your walk. Holding your head high.
7. Wield your powers
Your powers are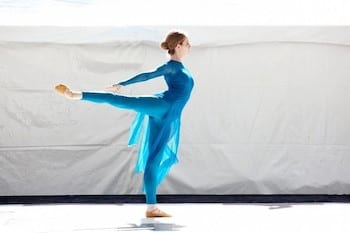 your gifts and talents. Your power is in them. Whether you're a mother, corporate dynamo, animal communicator or an artist, your power lies in your powers. Nourish them and bloom.
8. Know your life purpose
Your power lives almost entirely in your life purpose. Once you realize what you are to do in this life, your soul power flows into and fuels you from within.
Until you get clear, your life can feel like you're simply moving furniture around.
9. Be relational
Feminine power is relational. Your power is in relationships—with people, nature, and beings. You flourish when you relate with others. Power is not a commodity or being better than. Share, not hoard, your power and encourage others to have it. If you're in a position of power, be a queen who rules with fairness and love.
This is not to say that you give at a cost to yourself.
10. Discern and flow
Different people and situations require different amounts of power. You don't need a baseball bat when a feather will do, and vice versa. Being discerning and fluid with your power is moving through the world like an elephant, powerful yet gentle, subtle, and nuanced.
Now, go forth and be powerful!
In what other ways do you adorn yourself with power? I'd love to hear from you here.
[ Click here for the Introduction, Body, Sexuality, Love , and Voice + Creativity posts of this 8-part blog series. ]
[ Images: Dan Colcer, Alfred Weidinger; Ed Schipul ]